Monday, December 3, 2012
I hadn't written a bad book review in a while, nor was I in any particular mood to, when I was sent a copy of "Walking the Amazon" by Ed Stafford, who earned himself a Guinness world record by doing just that. The Wall Street Journal put the piece behind its paywall, so I'm reproducing below. Thanks to Michael Robinson and his wonderful and wonderfully-named blog on the history of exploration, Time to Eat The Dogs, for a needed dose of context.
NAVEL EXPLORATION
Ed Stafford was a 31-year-old British army veteran and trekking guide living in Belize when he resolved to walk the full length of the Amazon. "F—ing hell, mate—this is going to be mental," Mr. Stafford told his friend and fellow outdoorsman Luke Collyer after the two had just agreed to walk the entire 4,345 miles from the river's source in Peru to its mouth in Brazil. The feat, if achieved, would land both men in the Guinness Book of World Records, for no one had yet proved mental enough to attempt it.
Mr. Stafford quickly hashed out the expedition's ground rules: They would walk 100% of the journey and never use a motor, sail or even the flow of the river to propel them. If they were forced to cross a body of water in any sort of craft, they would have to walk back to a point on the far bank perpendicular to where they had set out and continue.
In late March 2008, after 15 months of planning, Messrs. Stafford and Collyer flew to Peru, with celebratory hangovers and a pile of satellite equipment and other electronic gear that they would use to video-blog the whole journey. Their mission, since they felt obliged to declare one, was "raising awareness of the need to conserve the rain forest," although, Mr. Stafford acknowledges that "the adventure, the challenge, and therecognition" were more the point.
It is very difficult to raise awareness of anything when one is only dimly aware of it oneself. "Walking the Amazon," Mr. Stafford's account of his successful 2½-year journey, is a study in contrasts between a noble physical and navigational achievement and a defiantly vacuous intellectual one. Mr. Stafford's extensive trip preparations, which included securing a publicist, sponsorship, NASA satellite photos, and an insurance package that included ferrying a team of English medics to any coordinates he supplied, didn't apparently involve reading up on the countries that the Amazon touches or their inhabitants.
Ethnography isn't Mr. Stafford's thing. "The people were still very indigenous-looking," he writes of one Peruvian settlement. "Despite all of them speaking Spanish, there had been little direct interbreeding with pure Spanish stock here and so tolerance to alcohol was correspondingly low." Neither is natural history. If Mr. Stafford describes an unusual animal, it is most often because it is poised to attack or because he is forced to eat it. The author explains that exhaustion prevented him from treating the Amazon as anything but an obstacle course. "Retaining interest in what we were seeing daily was harder than you might think," he writes. "The wonders of nature might as well have been whitewashed walls."
But Mr. Stafford did reserve sufficient energy to chronicle his wavering psychological health and his battles against "negativity," all the while taking measure of his own toughness, especially when there was some unfortunate soul around for him to measure it against. His accounts of visits by journalists, old friends, or well-meaning sponsors tend to end with them physically shattered and swollen from insect bites, with Mr. Stafford's morale boosted accordingly. "[T]he sense of rejuvenation was empowering," he writes after one hobbles off.
Even Mr. Collyer, a competitive climber and kayaker, is depicted as a slowpoke who is always calling his girlfriend, eating in fancy restaurants or buying donkeys to transport his heavy gear. When Mr. Collyer quits the expedition, oddly enough after a row over an iPod, Mr. Stafford feels "an exhilarating surge of freedom," as he is finally able to "throw off the past weeks of negativity" and get on with it. He is lucky to find a new travel companion in Gadiel "Cho" Sanchez Rivera, a Peruvian evangelical Christian whom Mr. Stafford is quick to inform that all religion is crap. Yet the meditative, Bible-toting Mr. Sanchez Rivera passes the toughest test of all: For thousands of miles, over varyingly hostile terrain, he manages to get along with Mr. Stafford.
In video blogs from his journey, when he is earnestly answering questions sent by schoolchildren from Pennsylvania, Mr. Stafford comes off as charming and even self-deprecating; in his book he is all hero, a Frank Buck steeped in self-help dogma. Surrounded by angry Ashaninkas in face paint pointing arrows at him, Mr. Stafford isn't afraid but rather adrenalized, time slowing and his senses sharpening until he is able to "ignore all that is not relevant to immediate survival." Crossing a dangerously isolated stretch of terrain, nearly starving, with no food in his pack and none in sight, "represented everything that, deep down, I wanted from the expedition."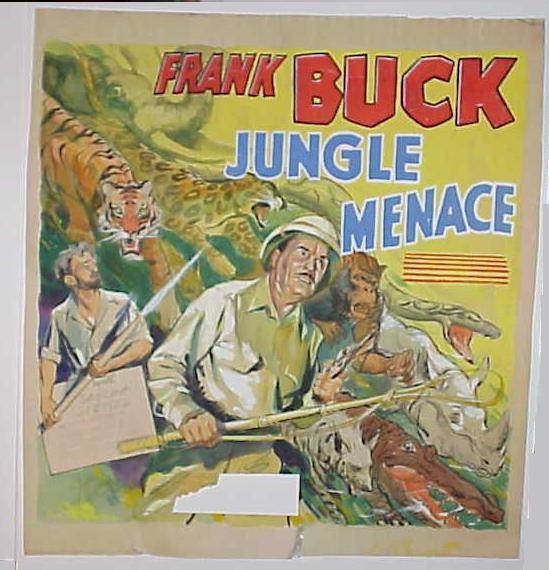 Toward the end of the author's account, as he and Mr. Sanchez Rivera are in Brazil and soon to run giddily into the crashing Atlantic surf, Mr. Stafford mentions Henry Walter Bates, the 19th-century Englishman whose own Amazon explorations lasted 11 years and whose travails were no less formidable. This reference invites an unflattering comparison, for in his own travelogue Bates played down his struggles, the better to highlight the wonders he encountered, leaving a narrative as engrossing today as it no doubt was in 1863.
Mr. Stafford emerged from his Amazon adventure a fellow of the Royal Geographical Society, of which Bates himself was once secretary. But the very idea of exploration has changed since Bates's day. Mr. Stafford is only the latest of many modern explorers to make his personal crucible his overriding focus. As the historian of exploration Michael Robinson has noted in books and on his blog, it is in part because they have little choice. There are few if any truly unexplored places left in the world, and national pride and economic gain are no longer fashionable motives for exploring. Celebrated most nowadays are firsts of identity and method: the youngest pilot to fly solo around the world; the first woman to circumnavigate Australia in a kayak. Mr. Stafford deserves credit for being not only the first to walk the Amazon but the first to explore his navel while doing so.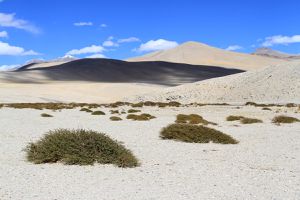 Another piece I meant to post and didn't was this, also for WSJ, of naturalist and conservationist George Schaller's latest book, "Tibet Wild," about his many years spent in Tibet's Chang Tang plateau. They titled it "Old Man of the Mountains." I wouldn't have wanted to emphasize Schaller's age -- hasn't slowed him down much. As far as I'm concerned, Schaller, who's been back and forth to this once-inaccessible place for decades, should be considered an explorer, even if the exploration was incidental to the conservation work. He is certinaly versed in the tradition, deriving much of his knowledge of the region and its animals from 19th and 20th century explorers hell bent on getting to Lhasa. What they missed on the way!
Tibet Wild, by George B. Schaller
Jennie Erin Smith
The Chang Tang in northern Tibet is a frigid, wind-swept plateau cut through with giant lakes and gorges. Its winters are so cold that evenings must be spent huddled around dung-burning stoves, and truckers warm their engines in the mornings with blowtorches. Twice the area of California, sparsely inhabited and until recently inaccessible to all but a handful of foreigners, the Chang Tang is "a vision of totemic loneliness, of space, silence, and desolation," writes biologist George Schaller, who means this as praise. For nearly 30 years, Mr. Schaller hasn't been able to resist the place, which, despite its icy barrenness, supports one of the last great migrations of hoofed mammals in Asia.
He encountered his first Tibetan antelope, or chiru, on the western edge of the Chang Tang in 1985. By that time he had conducted surveys on mountain gorillas in Congo, lions in the Serengeti, tigers in India and pandas in China as part of his work for the Wildlife Conservation Society. The sight of male chiru clashing horns in the middle of a snowstorm 15,000 feet above sea level provoked in him, he writes in "Tibet Wild," a familiar sense of "covenant" with a mammal under duress. The chiru had been classed as an endangered species and banned from international trade since 1979, but little was known about it. Mr. Schaller would start "by unraveling its mysterious life—its travels, its numbers, its habits," beginning with a long and difficult search for the calving grounds of chiru females.
What Mr. Schaller didn't understand in the early years of his research was the connection between the piles of chiru hides he would sometimes encounter in the homes of Tibetan nomads and the delicate, pricey "shatoosh" shawls that Bergdorf Goodman, among other vendors, was advertising. The superfine wool used to make the shawls was purported to come from the downy undercoat of a mountain ibex that rubbed itself against low trees; shepherds of the Chang Tang were said to collect the soft hairs each spring.
In fact the shatoosh shawls were made from the superfine wool of the chiru, which, far from rubbing themselves against trees, were being shot en masse, their whole hides transported to Kashmir, where the wool was pulled off by hand and woven. Poachers had discovered the calving grounds of the same chiru population Mr. Schaller was following and were gunning down the pregnant or nursing females that had congregated.
As many as 300,000 of the antelopes were killed during the shahtoosh fad of the 1990s, with the extinction of the species believed, at the time, to be inevitable. As Mr. Schaller began to see more clearly the damage wrought by the Tibetan poachers, and to write and lecture on the subject, he was met with outrage by advocates for Tibet. "I was treading on romantic preconceptions of Tibetan nomads living in harmony with all living beings," he writes, and "muddling the political agenda of Tibetan organizations in the United States that placed all blame for poaching on the Han Chinese."
The Chang Tang has long had romantic associations, not least for being closed to foreign travelers for nearly two centuries. In "Tibet Wild," Mr. Schaller samples from accounts of the region from the few travelers resourceful enough to visit anyway. These include not only British officers and American spies but also a Hungarian-British archaeologist, a Russian geographer and the Swedish adventurer Sven Hedin. One of Hedin's books, which Mr. Schaller had read as a boy in wartime Germany, filled the author with longing for the plateau's wild, raw loneliness.
But Mr. Schaller's own Chang Tang, where he has spent more than 40 months of his life, emerges as an increasingly peopled and troubled land, where mining and the rearing of livestock conflict with the needs of wildlife. The pika, a rabbit relative that forms a key part of the plateau's ecosystem, is poisoned en masse by government officials because it competes with livestock for grass. In 2006, Mr. Schaller was disgusted to discover a vast illegal gold mine on what was supposed to be a wildlife reserve. But at least the chiru, whose mass slaughter has ended thanks in part of Mr. Schaller's advocacy, and whose calving grounds are now patrolled, appear to be reasonably secure, their populations increasing with each survey.
Mr. Schaller concedes that he can strike people as detached and single-minded, and his writing does at times express such qualities. Observations of the Chang Tang's human inhabitants are shallow and scant; Mr. Schaller's overriding concern, as far as humans go, is improving their attitude toward wildlife. He creates fables for locals that paint the despised pika in a better light. Invited to speak at a Kyrgyz wedding, he lectures the guests about sheep conservation. Still, such single-mindedness has helped Mr. Schaller succeed in rescuing giant pandas, Marco Polo sheep and snow leopards, among other charismatic species. In "Tibet Wild," he not only offers a case study in protecting an obscure mammal on tricky political turf but also reflects on his previous projects, many of which resulted in protected, self-sustaining populations of once-imperiled species.
On Mr. Schaller's most recent visit to the Chang Tang, he was already in his late 70s. He remains fit and healthy enough to continue physically demanding fieldwork, but "Tibet Wild" has a valedictory quality. Mr. Schaller revisits old journals and quotes from earlier works such as "The Last Panda" (1993). During freezing cold nights in his field tent, he tries to puzzle out whether his youthful experience of war and subsequent immigration to the United States as an enemy alien helped to form his reticent character, his distaste for crowds, technology and weapons, his wanderlust, and his attraction to stark places like the Chang Tang. Distinguished by these reflections, "Tibet Wild" would be a fine introduction to Mr. Schaller's writing and remarkably accomplished life for new readers.